Education Range Bandsaws
Like all ACM Machines our Education Range is manufactured in Italy not china unlike most branded competitors to give class leading design and safety levels.
The 400 and 600 Education machines established themselves as class leaders. The 440, 540 and 640 are the new upgraded generation of ACM Education Band Saws.
All our Education Range comes with as standard:
Solid cast wheels
Lockable doors
Guides fully guarded
Fast blade change
Self Braking Motor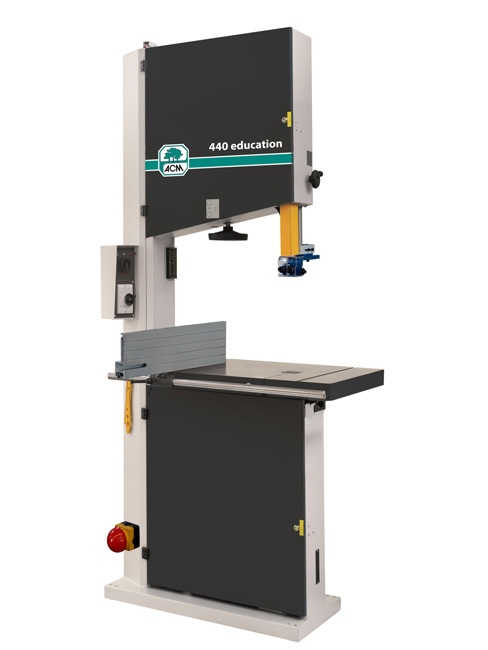 Ceramic Upper Blade Guides
Self Releasing Kick Stop
Table Tilting From 0° to 45°
Blade Tension Indicator
Ceramic Upper Blade Guides
Self Releasing Kick Stop
Table Tilting From 0° to 45°
Blade Tension Indicator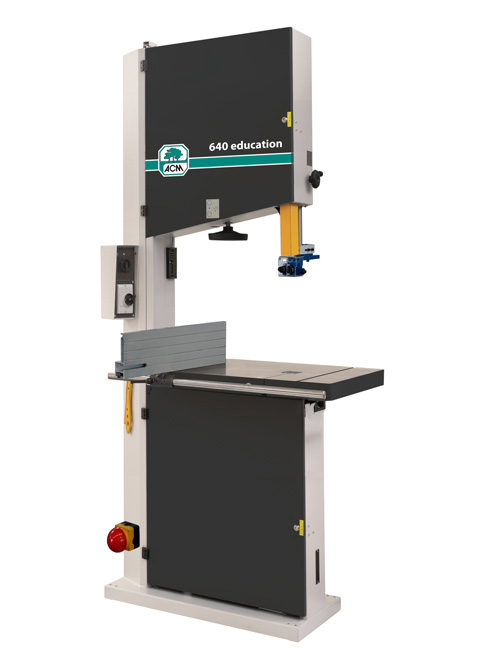 Ceramic Upper Blade Guides
Self Releasing Kick Stop
Table Tilting From 0° to 45°
Blade Tension Indicator